Shane Dawson is an American Volger, Writer, YouTube star, and social media personality known for his different genres of videos, including reaction and conspiracy theories videos. His full name is Shane Lee Yaw.
Long back in the year 2014, he started his youtube journey. His main Youtube channel "Shane" has over 19.9 million subscribers with around 4.2 billion views. Apart from that, his other channel, ShaneDawsonTV with 7.95 million subscribers, and his Instagram Account, stands with 8.1 million followers. In 2019, he has started a new Youtube channel, "Shane2," where he has uploaded only a few videos till now.
Apart from YouTube, Shane Dawson is also well-known as a writer, actor, and musician. His most popular videos are "Conspiracy Theories With Shane Dawson" and "The Secret World of Jeffree Star," which have attended 50 million views.
In the year 2012, he has released his first original song, "SUPERLUV!" which has made him popular. The song has attended 28th spot in US iTunes Pop Chart and recorded 16th top song in UK Indie Charts.
In 2010, he won the Teen's Choice Awards for the category "Choice web Star." In 2015, He released the Books "I Hate Myselfie" and "It Gets Worse," which were listed as The New York Times bestseller books in the same year.
Shane Dawson Age
Shane Dawson was born in Long Beach, CA, on July 19, 1988 (33 years old; age as in 2022). His zodiac star is Cancer. He is a devout Christian and comes under American Nationality.
When it comes to his education, he graduated from Lakewood high school.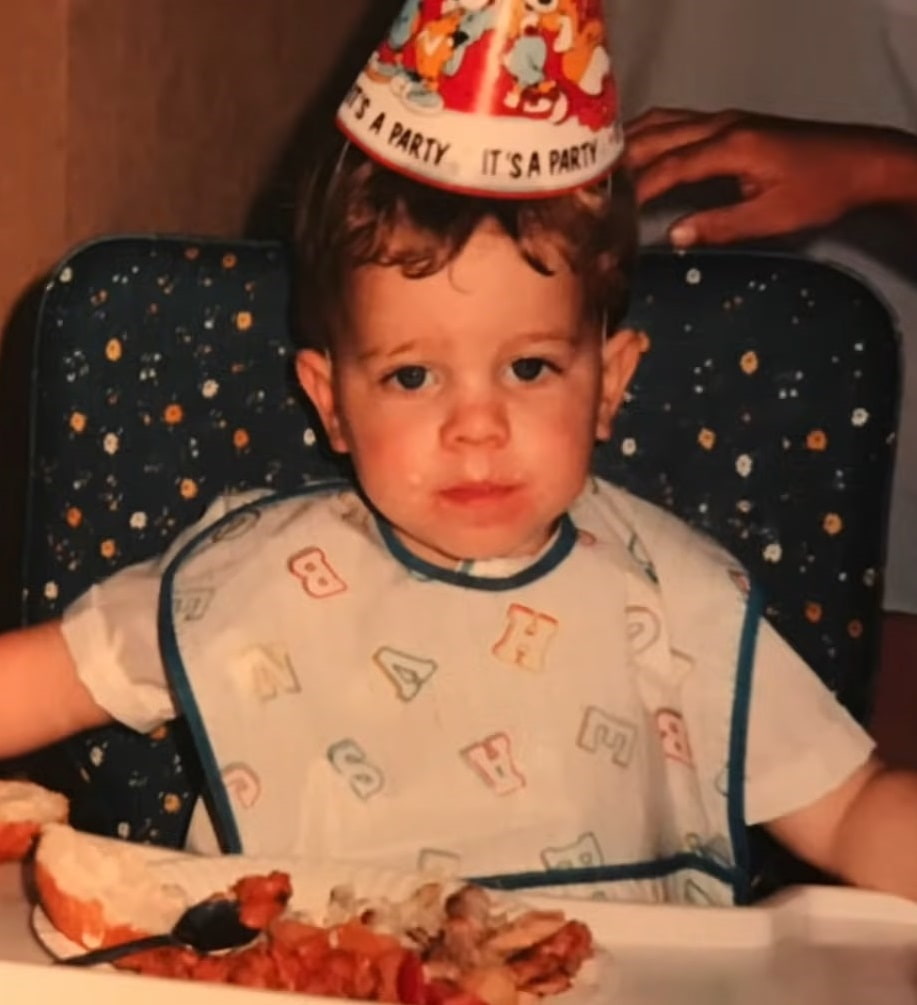 Family, Parents, & Siblings
Shane Dawson was born to Kyle Yaw and his wife, Teresa Yaw. He has two brothers named Jerid and Jacob Yaw. Shane Dawson is the only one from the family who has started the internet journey. He says that his childhood was very tough because of his alcoholic father.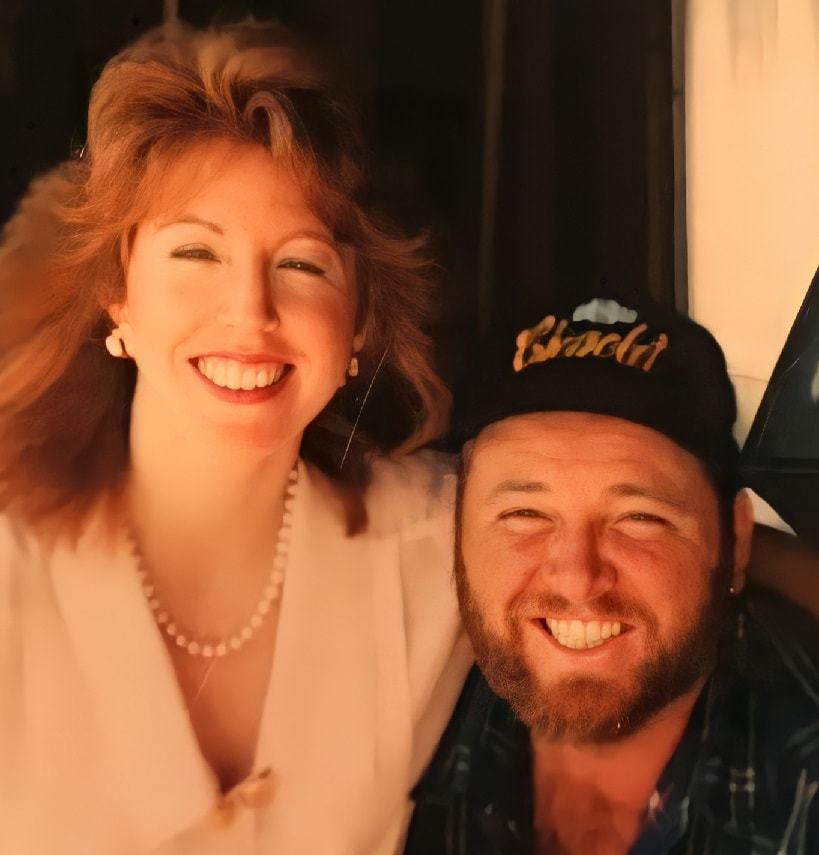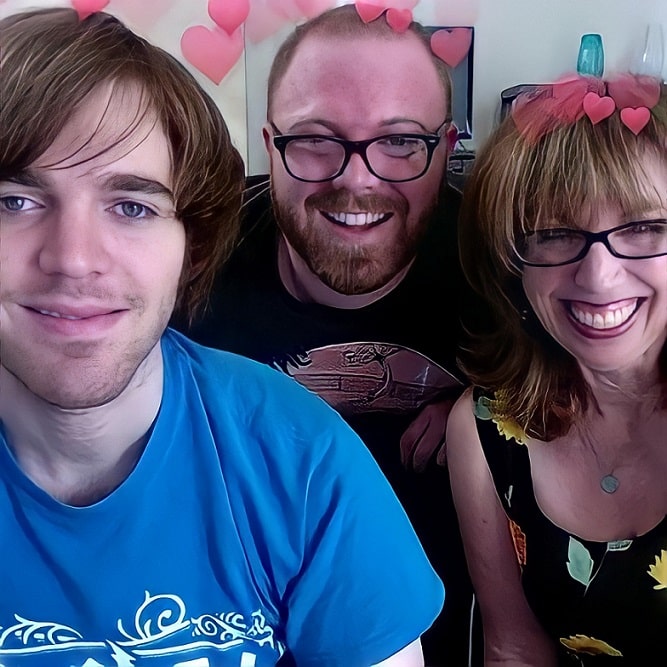 Boyfriend & Girlfriend
He first started dating Nadine Sykora in the year December 2010, and they split in the year 2011, November. Nadine Sykora is a well-known YouTube star.
From 2011 to 2015, he was dating Lisa Schwartz, who is a well-known YouTube Star with 2 million subscribers. Soon after a breakup in the same year, Shane Dawson was exposed as gay or Bi-sexual to the public.
In 2015 he was with Chad Morgan II, But Unfortunately, in 2016, he was seen with Garrett Watts. The relationship lasted for a month.
He started dating Ryland Adams back in 2016. The couple got engaged in 2019. Ryland Adams is a well-known Host, writer, producer, and Youtube star with 2.5 million subscribers.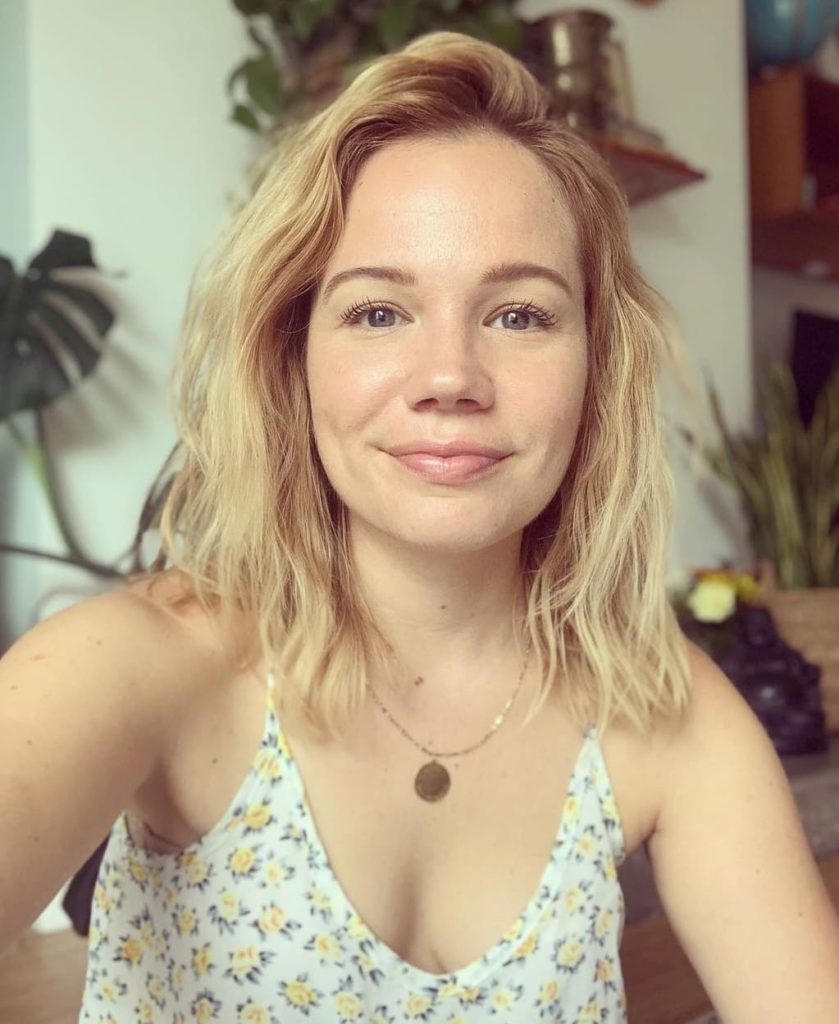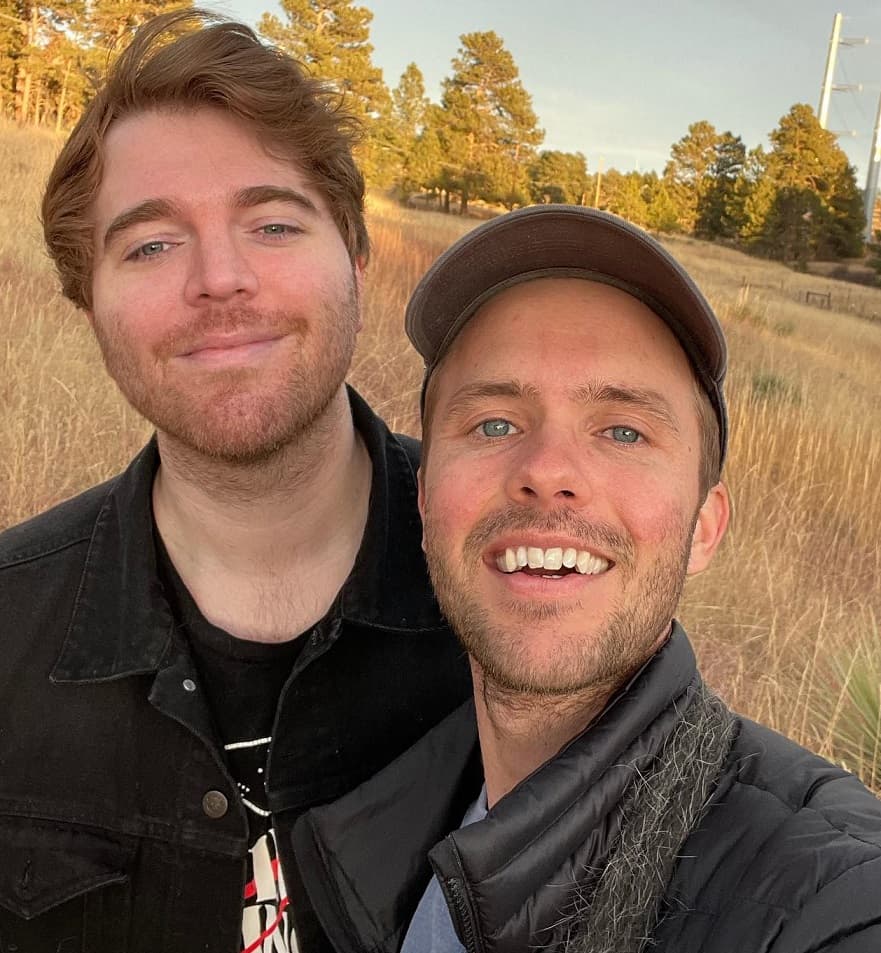 Height and physical appearance
Shane Dawson is quite tall and is almost 5 Feet and 9 Inches. He has maintained his weight to around 68 Kg. Talking about the body measurements, he has 44-40-42 inches. Apart from his beautiful body physique, he also has beautiful brown hair color and brown eyes, and he usually wears a shoe size of 9 US.
Net worth
The net worth of Shane Dawson is estimated to be approximately $12 million by 2023. A major source of his income is YouTube. Apart from that, Shane Dawson is also a Musician, writer, and actor. He has published several books that rank on the high-selling author's list. Also, he has worked on different TV shows and movies.
Early Life and Career
Before getting fame, he was working in a weight loss center with his Mother and Brother, and later, he was kicked out for utilizing the weight loss center with his Youtube team for making videos.
He has also worked as a security guard at an aquarium on long beach. Meanwhile, he was doing videos every week.
At the age of 18, he was working in the garage "Jenny Craig," and later, he served as a manager of the garage.
Shane Dawson has had a very funny personality since an early age. He used to be the type of person who is the heart of any family or friend gathering. Therefore, he always gets a lot of importance and appraisal from his surroundings.
At the age of 19, he planned to join YouTube to continue his comedic skills and entertain the whole world. Here, the reasons were not only about entertaining people, but he also planned to get fame any money out of it. That's when he released his first video on YouTube back in 2008.
The journey started slowly and steadily, but his outrageous content and dedication towards the work made it possible for him to earn fame and money. Presently, he has more than 21 million followers on his YouTube Channel. Also, his YouTube popularity made it possible for him to earn the "Teen Choice Awards" of 2010. Also, he got the chance to publish books and worked in different TV shows and movies as an actor and host.
Due to the enormous popularity on the Internet, Shane Dawson becomes friends with fellow famous social media stars like Ryland, Joey Graceffa, Garret, Mo Vlogs, Lilly Singh, and many more.
Facts about Shane Dawson
He was uploading five videos per week.
Shane Dawson is a compassionate pet lover. He has two dogs named 'Honey' and 'Uno' along with a cat 'Cheeto.'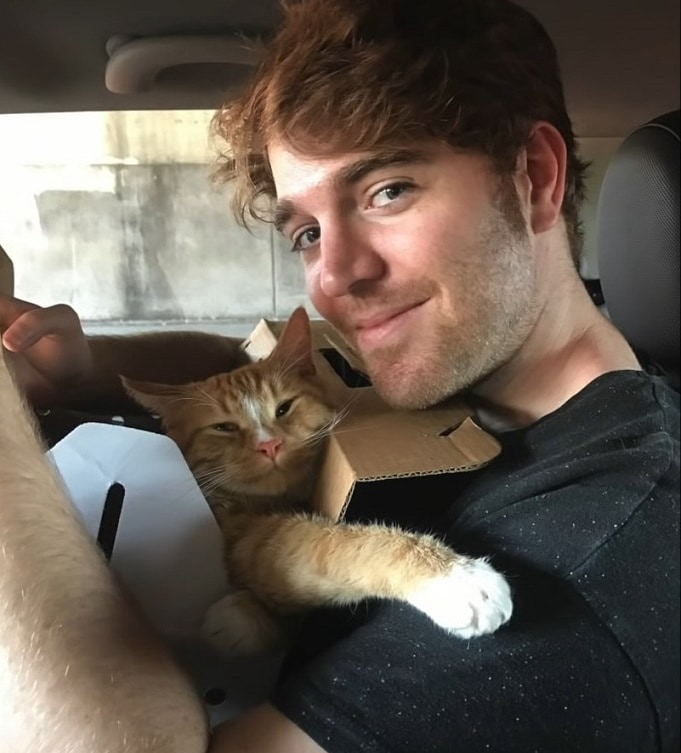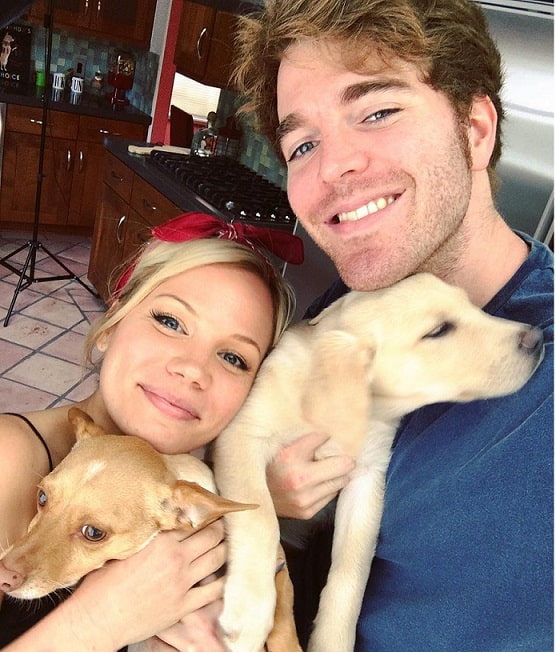 His biggest inspiration is "Howard Stern."
He acted in a horror movie, "Smiley" in the year 2012, which was nominated for the award "Fangoria ChainSaw Awards" as the worst movie of the year. He has acted in another movie name "Not Cool."
His controversy was for making videos on Black faces, which made him delete related videos and apologize.
Shane Dawson's hobbies are Gardening and Eating.
His favorite movie is Scream.
In the year 2017, "Forbes" has announced that Shane is the 6th most influential in the entertainment world.
His rumored name was 'Shane Train.'
'Mad Tv' is his favorite Tv series.
Shane directed and starred in a short film named "The lottery."
Quick View
Shane Dawson
Wiki/Quick View
Nick Name
Shane
Real Name
Shane Lee Yaw
Birthplace
Long Beach, California
Age
35 Years Old
Date of Birth
July 18, 1988
Profession
YouTube Star
Zodiac Sign
Cancer
Religion
Christian
Nationality
American
Height
in centimeters – 175 cm
in meters – 1.75 m
in Feet Inches – 5' 9"
Weight
68 Kg
Eye Color
Black
Hair Color
Brown
Father
Kyle Yaw Jr
Mother
Teresa Yaw
Brothers
Jerid Yaw
Jacob Yaw
Sisters
None
Boyfriend
Ryland Adams
Previous Dating
Lisa Schwartz
School
Lakewood high school
Highest Qualification
High School
Net Worth
$12 million as of 2023
References
https://www.forbes.com/sites/tomward/2017/07/27/all-aboard-the-shane-train-an-interview-with-shane-dawson/