Carter Sharer is a well-known American YouTube star, Content Creator, and Social media personality famous for his Daily Vlogs, Stunts, and DIY videos on his Self-titled YouTube Channel. Most of his content is related to Science and Technology. His real name is Carter Joseph Sharer.
He started his YouTube Journey with his brother "Stephen Sharer" on November 9, 2017. Presently, he has three YouTube Channels. His main YouTube channel, "Carter Sharer," has 8.74 million subscribers with more than 2.4 billion lifetime views. He posts Daily Vlog type of content, and the most popular video of his channel is "LAST TO LEAVE GIANT LEGO HOUSE WINS $10,000," with 30 million views.
The other two YouTube channels, "Carter Life," which contains life-related content, and "Team RAR" where he posts the content based on 'Challenges,' 'Adventures Experiments' and 'Daily Life,' with his team "Lizzy Capri, Stoves Kitchen, and Ryan Prunty." Apart from that, the Team RAR even runs the merchandise of a Clothing line.
He is also well-known on other social media platforms, such as Twitter, with 7.5 million followers, TikTok with 5.9 million followers, Facebook and Instagram.
Carter Sharer's age is 29 years old in 2023. On Thursday, October 21, 1993, he was born in Pennsylvania, right outside Philadelphia Doylestown. His zodiac star is Libra. When it comes to ethnicity, he belongs to Caucasians. He is related to the Christian religion, and his nationality is American.
Carter Sharer has passed out from Oakton High School back in 2012. After that, he got admission to Carnegie Mellon University and earned a Bachelor of Science degree. He initially started as a Physics major but quickly switched his studies to Computer Science and Robotics.
He was very curious about new things at an early age, so he started doing projects in his high school days. His first project was "Bike taller than a car," using bike parts. His second project was a wheelchair without wheels. He named it "A Legged Robots," which is purely mechanical technology with 12 legs, and later, he started another project called "Scaled Prototype," which was appeared as human legs. Later, with his friends' help, he converted that project into a full-sized Mechanical meddler, whose legs look like a horse, which can ride like a bicycle. As part of the same project, he took part in the Odyssey of the Mind competition and won it.
While he was pursuing graduation, he has done some projects like "Robotic Arm," which is used for drawing pictures, "Hover Chair," on which humans can sit and ride, "Basic model of Robotic Dog," and "One-Legged Bouncing Hopping project" was one of the technological craziest projects.
After his graduation, his first job was at the University of Pennsylvania, and he worked in a company on a "Self Driving Car" Project.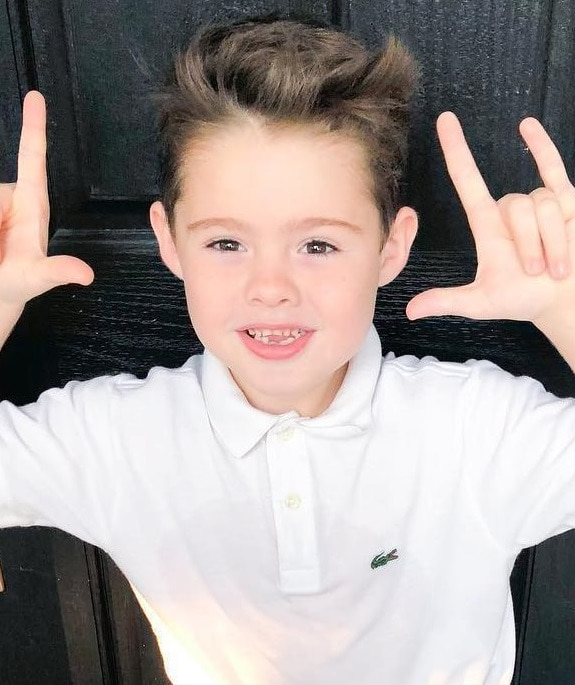 Family, Parents & Girlfriend
Carter Sharer lives with his father and mother in a household of five. Carter has two siblings: a younger brother called Stephen Sharer, who is also involved in Carter's adventure, and a YouTube sensation. Grace Sharer, his younger sister, is also a well-known YouTube personality. His parent's details are not revealed on the social media platform.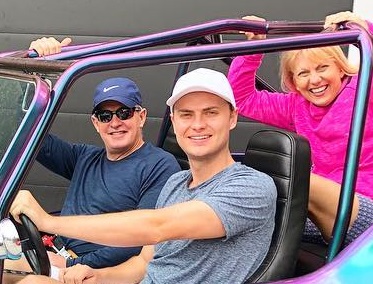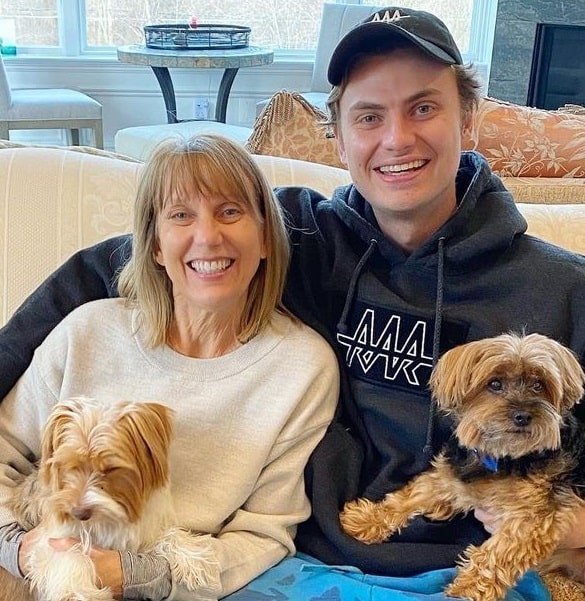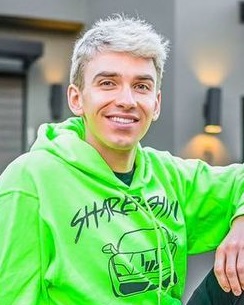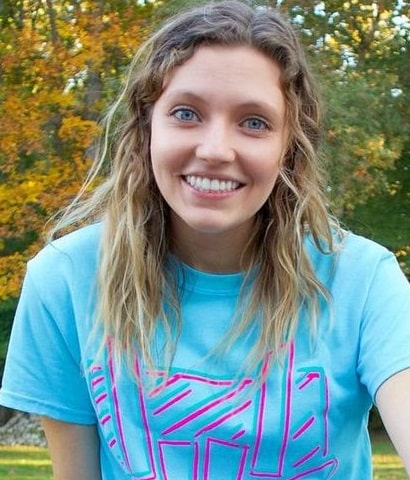 Girlfriend/Dating
He began dating someone from his swim team in 2012 when he was in his senior year of high school, and her details are not revealed. But they broke up later in the same year.
Apart from that, he had a second relationship with Lizzy Capri, a well-known YouTube celebrity collaborating with Stephen Sharer and Carter Sharer to make videos. In the year 2019, the couple split up due to some reason. Meanwhile, in 2021, the duo got patched up and are happily living together.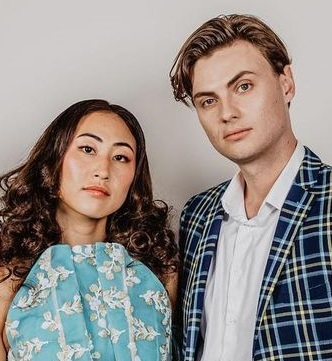 Height and Physical appearance
Carter Sharer Stands at the height of 6 feet and weighs 65 Kg. He has body measurements of 42-30-38 inches, where 23 Inches is the bicep size, and 8.5 (US) is the shoe size. He has an attractive facial appearance due to his blonde hair and blue eyes.
Net Worth
As of 2023, Carter Sharer's net worth is approximately $6.65 million. His sources of income are YouTube and a Clothing line of Team RAR.
Early life and Career
Carter Sharer was passionate about innovations and achieving extraordinary results from an early age. Therefore, he spent most of the time on things that helped him innovate a new thing. He has the idea to create an engine by himself, including Hover Crafts and Go-carts, by learning everything independently. He made himself a professional welder at an early age.
Once after graduating from high school, he went to University and opted to study Automation Engineering, where he learned Robotics and Mechatronics. In between learning at University, he created a YouTube channel to post videos about DIY-related things. He thought to keep things accessible for others who belong to the same industry. With time, it helped him to engage others on his YouTube Channel.
The YouTube channel's popularity has increased to over 8 million subscribers. Therefore, we could say that he has done many brilliant things on his YouTube account. Besides DIY, he posts daily lifestyle vlogs and stunts along with his Younger brother and Girl Friend Lizzy, which is also helping him to increase his popularity on YouTube.
Carter Sharer is an avid pet lover. He has two dogs named Otter sharer and Milli Capri.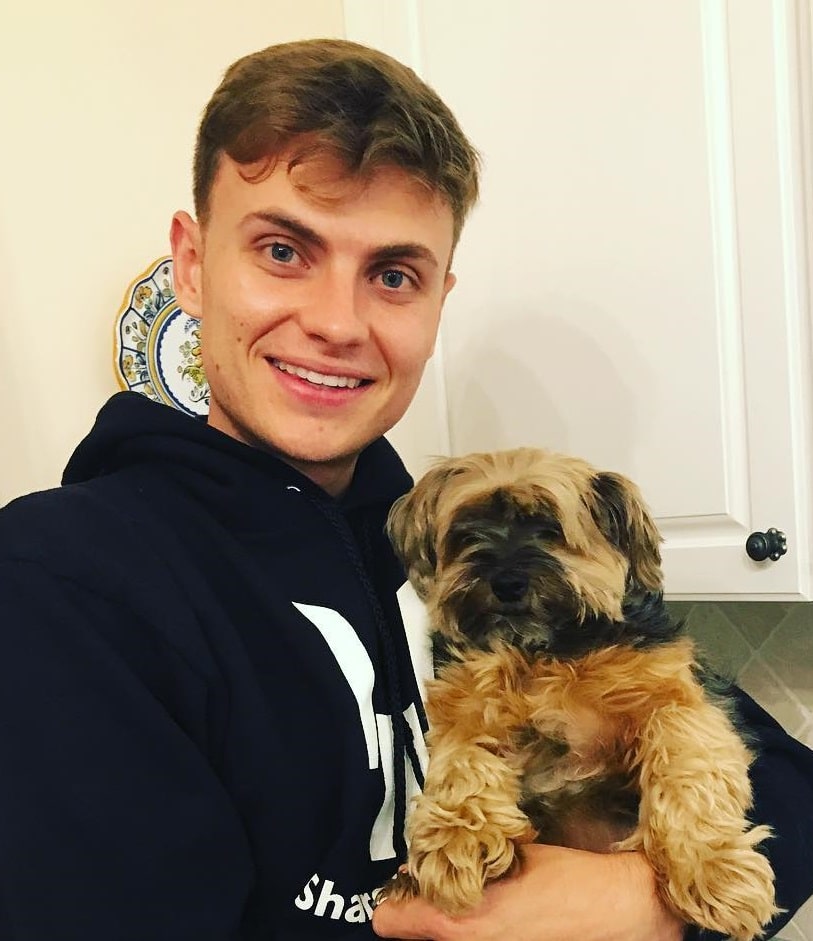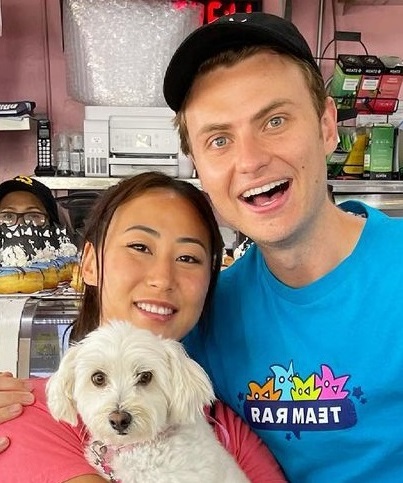 Carter Sharer is an avid pet lover. He has two dogs named Otto sharer, and Milli Capri.
At an early age he had a pet snake and it was a 6 feet Orange corn snake.
Swimming is his passion, and he has competed at school competitions.
Traveling and exploring new places is something he enjoys regularly.
Carter's favorite artist is Steve and Cheer.
His favorite sport is Swimming, Football, and Basketball.
Favorite color of the Carter is green.
Carter Sharer's top favorite snack is Sarah candy like Sour star buns.
He's one of the favorite things to do outside the school is riding dirt bikes and ATVs.
His hobby is Motorcross.
He is the Founder of the "Team RAR," and the complete form RAR stands for "Rare And Ridiculous."
He loves riding in the dirt and getting muddy.
Two days before his school, he met with an accident it was a massive crash happened he went over handlebars, then the arm and the back was broken.
He prepared himself a flying wakeboard. It took two years to design, and finally, it was successful.
Quick View
Carter Sharer
Wiki/Quick View
Nick Name
Carter
Real Name
Carter Joseph sharer
Birthplace
USA
Age
29 Years Old
Date of Birth
October 21, 1993
Profession
YouTube Star
Zodiac Sign
Libra
Religion
Christian
Nationality
American
Ethnicity
White
Height
in centimeters – 172 cm
in meters – 1.72 m
in Feet Inches – 5' 8"
Weight
65 Kg
Eye Color
Blue
Hair Color
Blonde hair
Father
Not Revealed
Mother
Not Revealed
Brothers
Stephen Sharer
Sisters
Grace sharer
Girlfriend
Lizzy Capri
Previous Dating
None
School
Oakton High School
University
Carnegie Mellon University
Highest Qualification
Graduated in Computer Science, and Robotics
Net Worth
$6.65 Million as of 2023
Reference